Selecting the Sink Material
Copper and stainless steel are excellent materials for custom fabrication of outdoor kitchen sinks. They are durable and versatile metals that will withstand nature's elements and normal wear and tear of a prep zone while maintaining its appearance without fading, cracking, or peeling.
Both materials are very versatile. This means that they can be formed and stretched into complex and intricate surfaces without breaking. Both metals hold their qualities, but there are some differences between them. Let's review some of the characteristics for each of these metals:
Copper Sinks
This material naturally ages, which gives the sink a unique look as time goes by.
Anti-rusting properties of copper make it an ideal choice for any sink.
Copper has naturally antimicrobial properties. This means that it kills harmful microbes in less than two hours, which makes for a cleaner food prep zone.
Available in a variety of styles. Very easy to clean and maintain.
Stainless Steel Sinks
This maintains the same appearance as it does not change over time.
Durable material that will not become marred or chipped from impacts and does not suffer damage from exposure to heat and cold.
Sleek look that visually complements a modernistic or contemporary designed kitchen
Incredibly resistant to acidic foods, abrasive cleaners, and metal pots.
Stainless steel is very easy to clean and maintain. However, it does not harbor bacteria as copper.
Even though stainless steel comes in a variety of finishes, the overall appearance will always have a silver finish.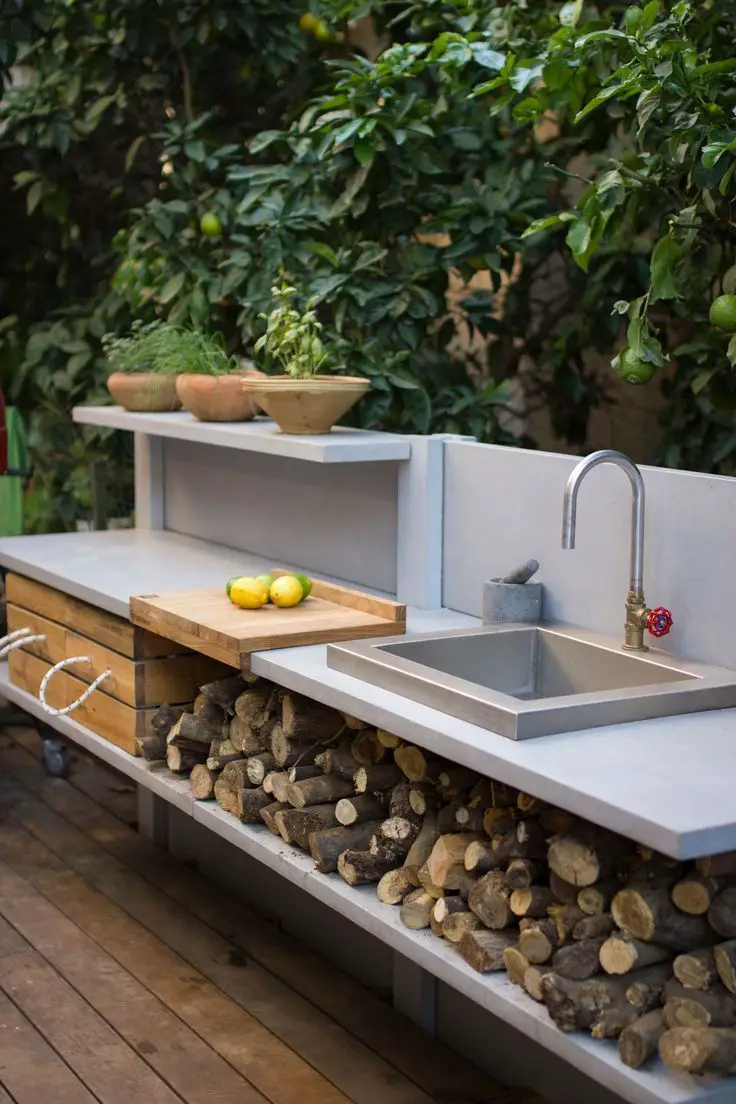 Now that you know the characteristics of each material, it is for you to decide which one will better fit your outdoor kitchen style.
Regardless of the material you select for your sink, Hi-Tech Appliance has the perfect sink for your outdoor cooking space. Browse our website to find more about outdoor kitchen products, or visit our showroom in Louisville, Colorado.