Homeowners Guide to Cold Weather Outdoor Kitchen Maintenance
Having an outdoor kitchen installed is an investment a homeowner will want to protect. If you have recently had this addition done to your home or are considering it, you will want to know the maintenance required with your purchase. As far as cold weather goes, there are some extreme differences compared to maintaining an indoor cooking area.
Cleaning
To start, cleaning is going to be an important part of year round maintenance, but especially so during late summer. Everything will need to have a "spring cleaning" to better protect it from the elements. Dry everything to prevent any moisture build up before covering anything.
Shut Off
You may want to use the grill in cold weather, but other objects you will not be able to. The sink and refrigerator should have water lines shut off. Make sure no water is left in the pipes that could freeze. Anything plugged into to electric outlets should be shut off properly and unplugged for protection.
Covering
While some objects should not be covered, others will need to be. The elements impact different appliances and surfaces uniquely. Covers should be bought with each object in mind rather than using universal tarps, which may not adequately protect your outdoor appliances.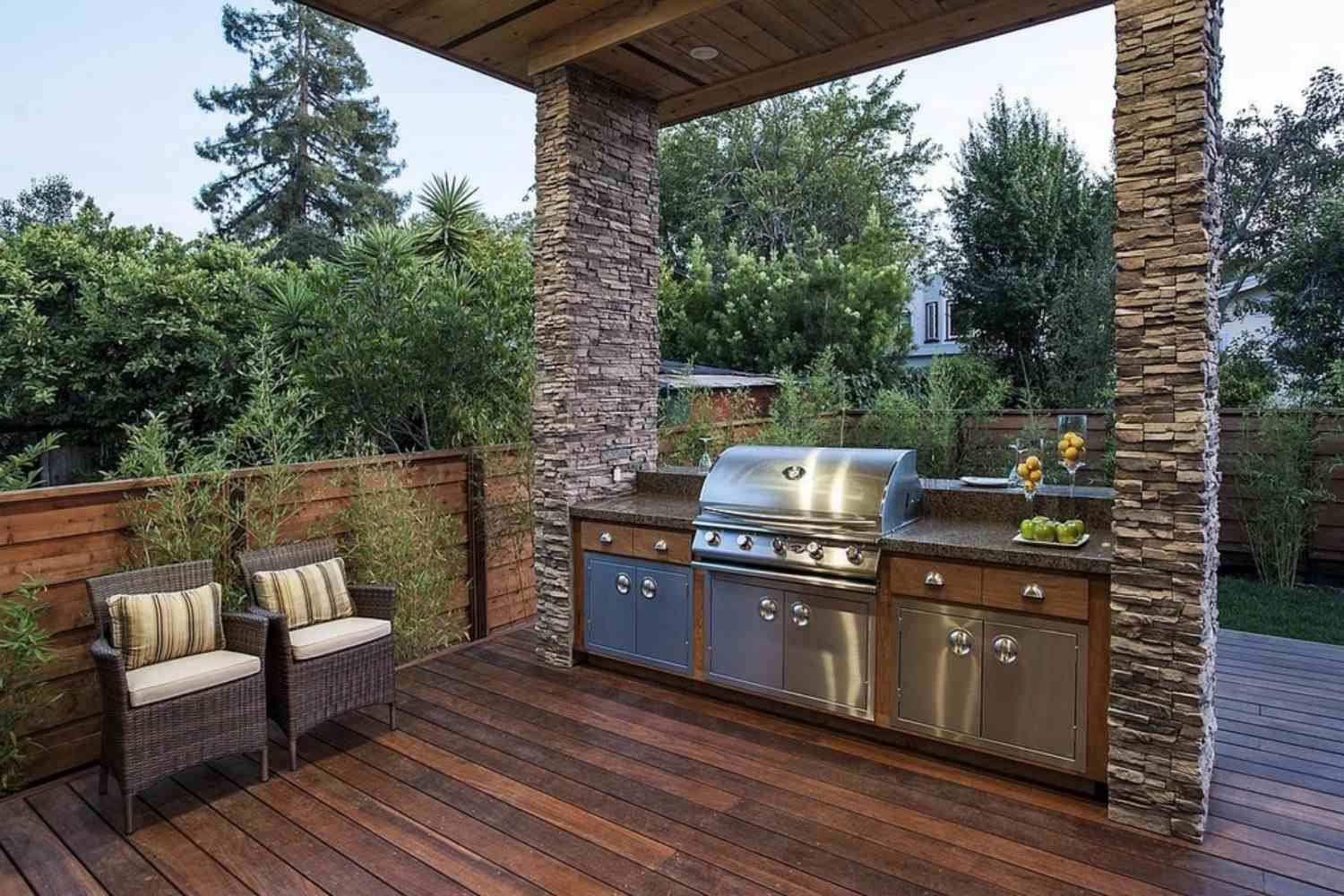 Sealing
Just like a granite countertop in a traditional kitchen must be sealed, outdoor countertops require the same care. Water can freeze and cause unsightly cracking or chips in natural stone. Also, this will help keep any stains from occurring when fall and winter debris land on the surfaces. Wooden cabinets will need to be sealed with the proper materials.
Maintaining
You may want to use spare time every month or so to step outside and clear away debris. Since the area will be receiving less attention, this can easily become forgotten until spring.
If you are worried about your outdoor kitchen or want to learn more about having one installed, stop into Hi-Tech Appliance and learn more about how we can help you maintain your investment.