Choosing Countertops For Your Outdoor Kitchen
In a previous post, we reviewed some of the most common countertop materials – stone, concrete, and tile. Here are other options you can choose from for your outdoor kitchen surface.
Metal Countertops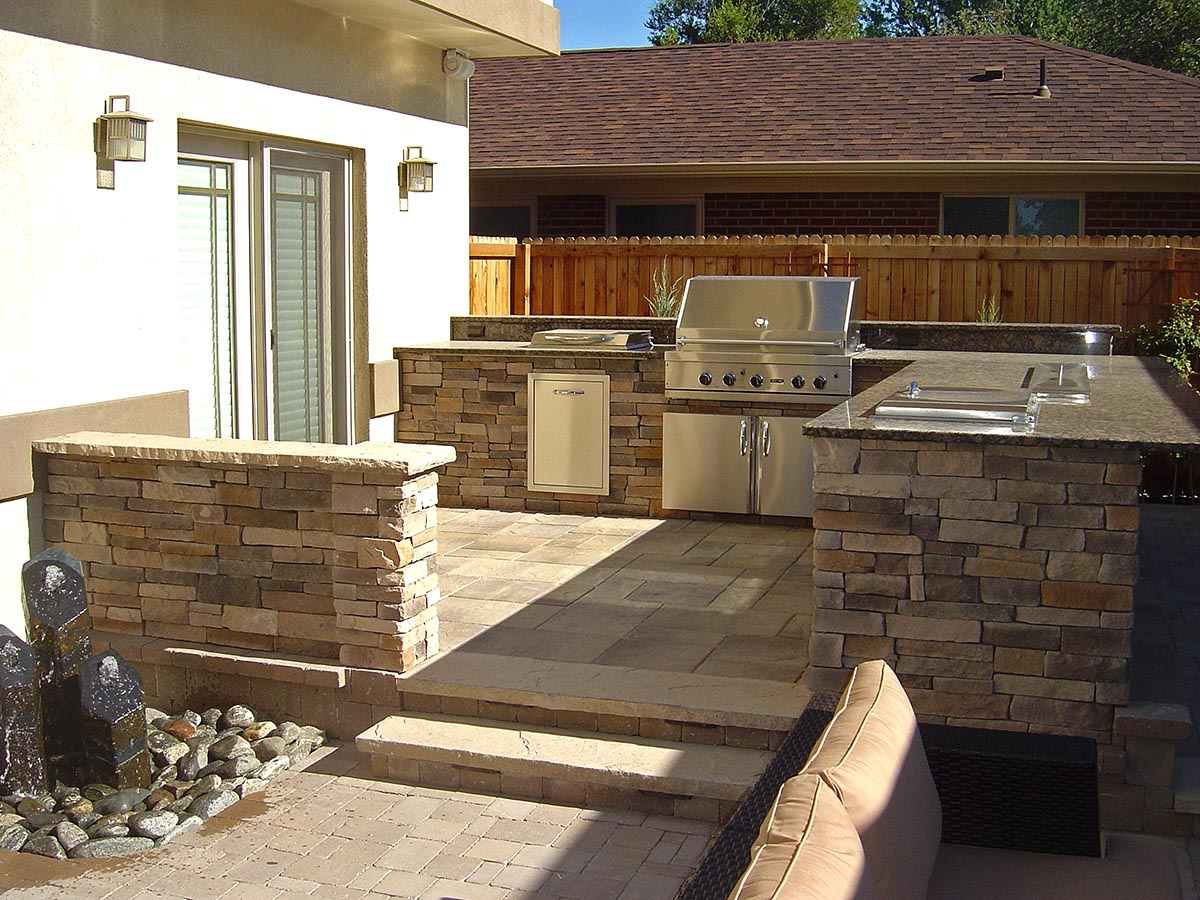 Metal countertops are among the most expensive countertop options in the list. When used outside, they age and deteriorate faster than they would in an indoor kitchen.
You can achieve a sleek, utilitarian look with stainless steel countertops. This material is a classy, durable, anti-bacterial option that does not require sealing and is very low maintenance. On the downside, when exposed to the sun, it gets extremely hot.
For high-end luster lovers, copper is the way to go. This fantastic material non-porous material is bacteria-resistant and easy-to-clean. However, like any other material, it will get very hot if exposed to direct sun for an extended period.
Laminate Countertops
Even though this is a very economical material, constant exposure to heat, humidity, and moisture all cause laminate counters to rot or warp. They require ongoing maintenance.
Wood or Butcher Block Countertops
If you favor looks and aesthetics over durability, wooden countertops are for you. However, wood is not as durable as other materials when used outdoors. It is always high-maintenance, as it requires more protection from the elements than other materials.
What type of countertop surface are you planning on using for your outdoor kitchen?
Regardless of the material, at Hi-Tech Appliance, you can find the countertop that best suits your house style and cooking needs. Everything you need for your outdoor kitchen is here, from waterproof cabinetry to BBQ islands, to high-end grills and any outdoor kitchen appliance you can imagine.
If you would like to have more information about our products and services, do not hesitate to call us at 303-665-0951 or visit our amazing showroom in Louisville, CO.